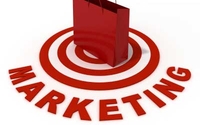 By Chuck Martin
Any marketers looking to use the Internet of Things for messaging any time soon may want to check in on those developing the capabilities for it.
While consumers are the clear target market for one in three developers, more than a quarter of them are unsure of the eventual audience, based on a new global study.
The data comes from the ninth edition of Developer Economics, which is based on a survey of 13,000 developers in 149 countries conducted by VisionMobile over a period of five weeks.
When it comes to knowing their audience, the reaction from developers is mixed. Here's who they see as their audience:
32% — Consumers
26% — Not sure
17% — Enterprises
13% — Employees
12% — Professionals
But targeting is a different story, with smart homes and retail taking the lead. These are the areas that IoT developers currently target:
42% — Smart home
33% — Retail
29% — Industrial IoT
28% — Wearables
22% — Smart city
22% — Medical
20% — Connected car
The interesting twist here is that much of the Internet of Things development involves software only, rather than hardware.
This is where the advertising community will be able to leverage innovation.
The bottom line news here is that the development community around the world is actively engaged in working on the Internet of Things.
Using the IoT for customer engagement comes next.