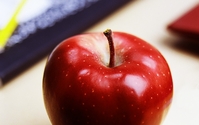 By Chuck Martin
With back-to-school shopping in full swing, there's a flood of new research analyzing the impact and influence of mobile devices on all that shopping.
What's consistent in all the studies is the high focus of consumers using their smartphones and tablets to find deals.
In a survey I wrote about here yesterday (Mobile Shoppers & the 15-Mile Deal Limit), the top two activities of shoppers using their phones in stores are searching for coupons and price comparing products.
A new study finds deals leading the list again.
Of those who own a mobile device, the majority (73%) use them for back-to-school shopping, based on a survey of 1,000 parents with school-aged children by the Toluna Research Group for weekly shopping circular aggregator Retale. Here's what those shoppers do:
97% — View product deals
96% — Compare product prices
92% — Access coupons
86% — Finding stores
86% — Building shopping lists
70% — Buying directly from mobile device
The value of mobile coupons and deals cannot be underestimated.
Consumers are using their mobile devices at home, on the fly and in stores in search of deals in real time. These shoppers are figuring out that they are totally empowered by mobile, on-the-spot searching capabilities.
A key insight in this survey is that on average, more than half of the most popular mobile shopping activities take place both in and out of stores. Here are the mobile activities done both before and during back-to-school shopping.
65% — View product deals
65% — Compare product prices
62% — Access coupons
46% — Finding stores
44% — Building shopping lists
40% — Buying directly from mobile device
Merchants are facing a more complex set of mobile consumer behaviors as shoppers tap into price-checking apps, location-based coupons and various types of deal finders.
The back-to-school mobile shopping activities may be a sign of what's to come in all shopping.

Chuck Martin is Editor of the mCommerce Daily at MediaPost and writes the daily MobileShopTalk column. He is the author of "Mobile Influence," "The Third Screen," and "The Smartphone Handbook." He is CEO of Mobile Future Institute. Chuck Martin is a frequent Mobile Keynote Speaker and Mobile Marketing Speaker internationally. He also addresses Social Media in Mobile.